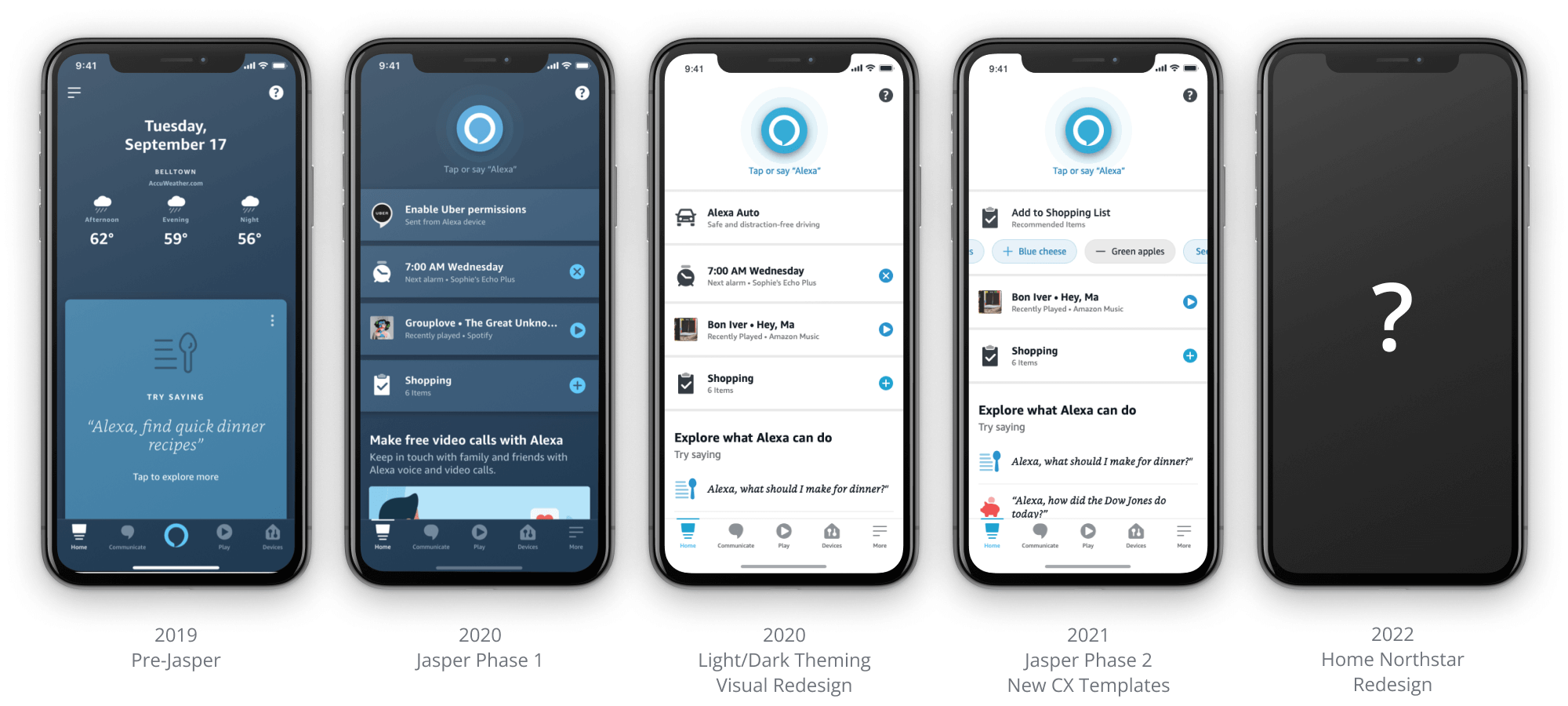 App Home Redesign
The Home Channel is the premier real estate in the app and provides the best opportunity to increase engagement and improve app retention. Upgrading the experience will allow for better personalization and usage of the screen that every app customer sees.
My Role:
·&nbsp Leading the user experiences of the Alexa Mobile App home channel and driving the design of Northstart vision
·&nbsp Working with the PM team on scoping and planning of the design workstream
·&nbsp Driving the user study designs of the home channel and working with the UX Research team in conducting remote moderated/unmoderated user research
·&nbsp Reviewing intakes from the stakeholders (domain partner teams) and designining new home CX patterns to support the rapidly scaling features and functionalities of the app
Due to Non-Disclosure and Confidentiality Agreement, the work is only available through presentation and is not for sharing.
Please reach to Michelle for more details and design artifacts.
Project Details (Coming Soon)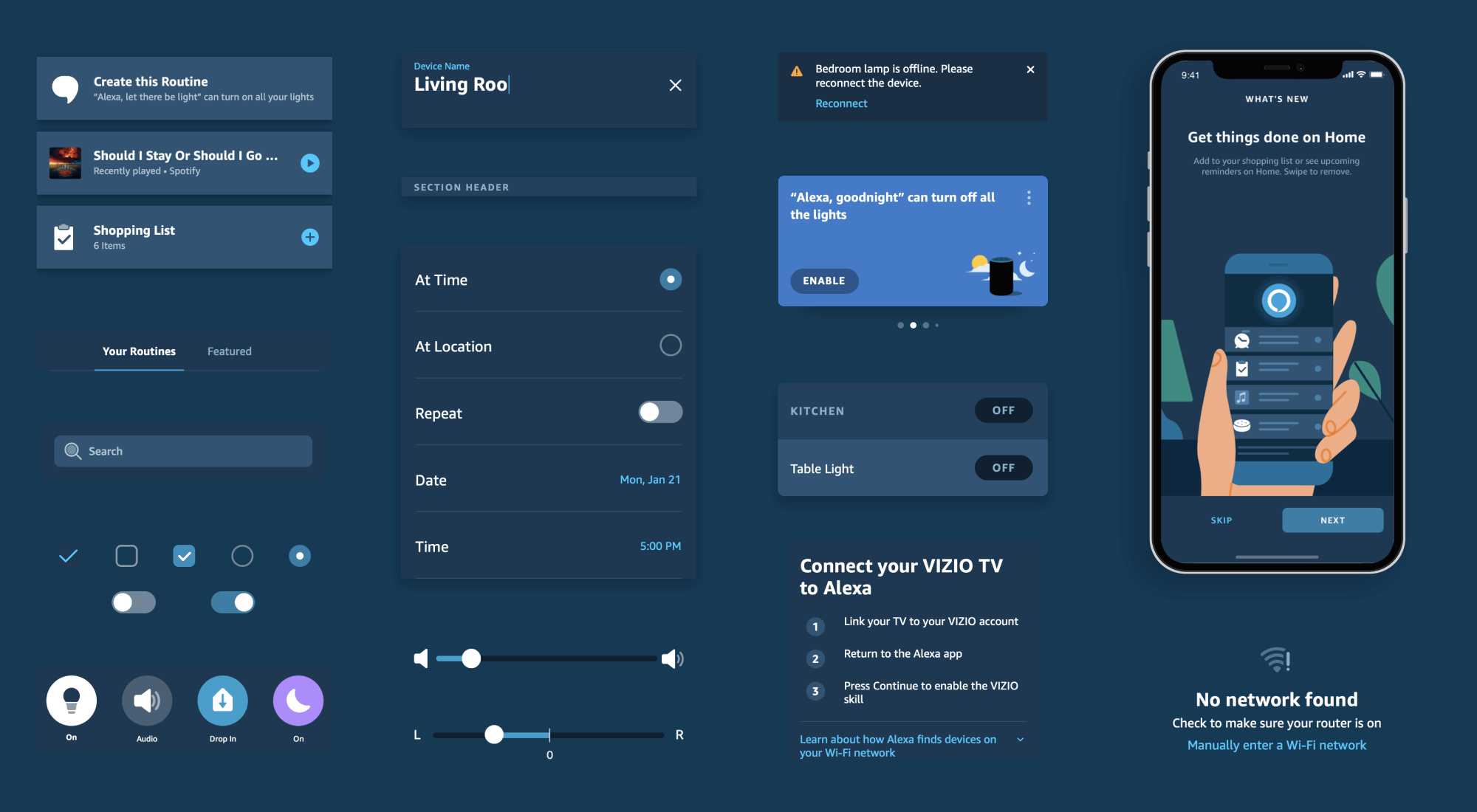 Alexa Mobile Design System
Alexa Mobile Design System targets at the north star user experience of Alexa mobile app, which provides consistency of interaction and visual design patterns. We started with standardizing frequently used UI components into a central shared library of pre-built UI components.
My Role:
·&nbsp Audited and identified common design patterns across various domains and features
·&nbsp Working with the PM/TPM to prioritize component intakes
·&nbsp Drove the 20+ design initiatives of intaking new components into the design library and delivered interaction design specifications
·&nbsp Authored and published 10+ design guideline articles
·&nbsp Consulted and reviewed design patterns domain teams proposed, and provided recommendations based on the design system
·&nbsp Contributed to light/dark theming bug bashes and provided design inputs
Project Details (Coming Soon)