About Atlanta Beltline
The Atlanta BeltLine is a comprehensive transportation and economic development effort, and an urban redevelopment programs undertaken in the City of Atlanta. It is a planned 22-mile loop of multi-use trails, modern streetcar, and parks is situated along historic railroad corridors that encircle the city and pass through 45 neighborhoods.
The BeltLine represents a unique social and physical landscape. Since 2010, Art on the Atlanta BeltLine has grown in scope to become the largest temporary outdoor art exhibition in the south that is completely free to the public. Art on the Atlanta BeltLine features a year-round public art collection as well as temporary exhibitions designed to engage the community in thoughtful expression.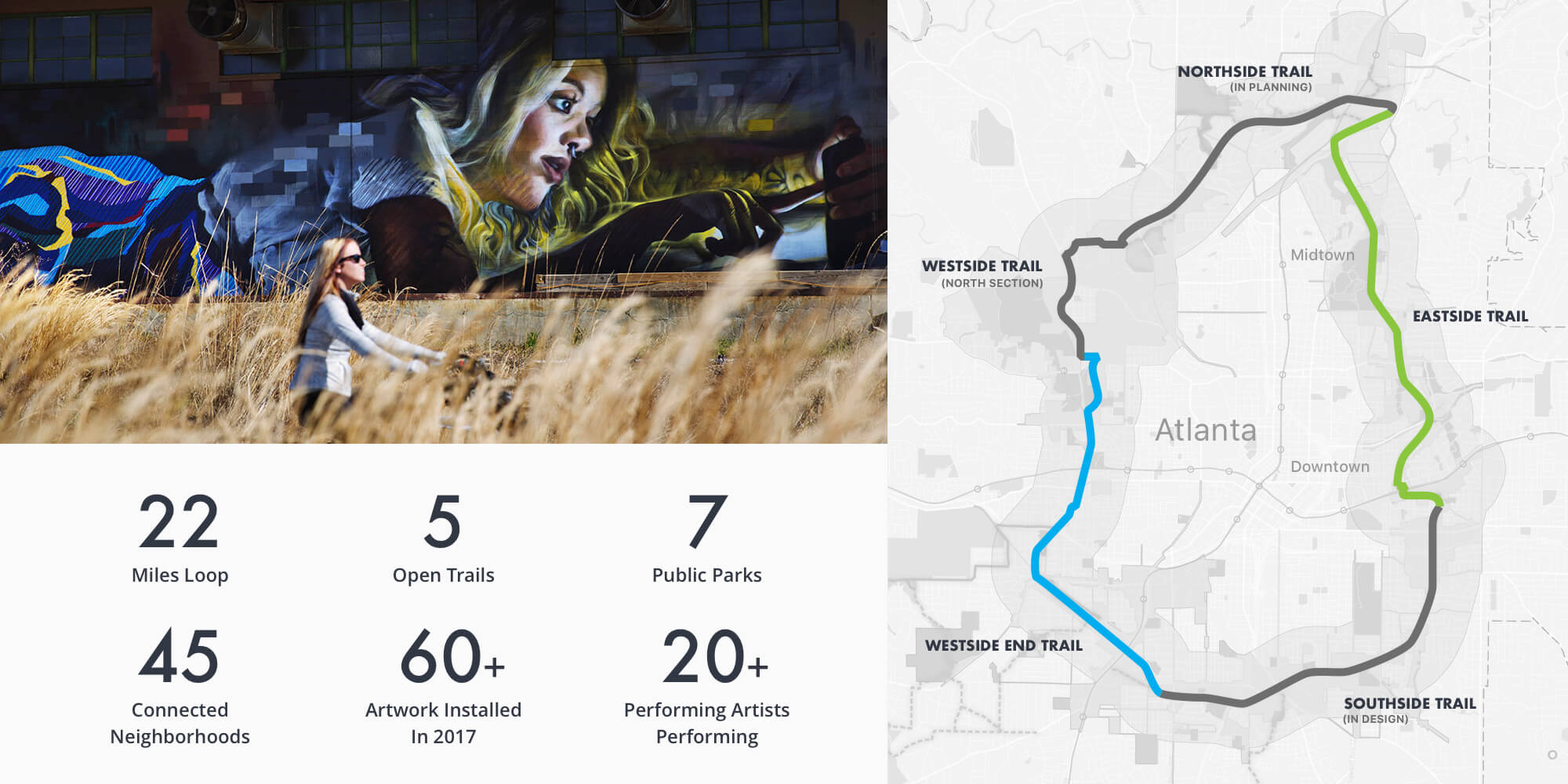 Problem Statement
Project Information
Category

Service Design Group Project @ Georgia Tech

Duration

Keywords

Service Design, Brand System, UCD Process
Cross-platform, Web, Mobile

Team

Tools

Paper and pen, Sketch, InVision, Framer X
Adobe After Effects, Adobe Premiere Pro
My Role

Scott and I worked together in most part of this project. We splited the visual design evenly, and helped review each other's work frequently.
1. Conducted initial research including field observation, online research, eleven semi-structured interviews, creating stakeholder relationship map, competitive analysis.
2. Synthesized research insights and created personas, empathy maps and current user journey maps.
3. Analyzed Atlanta Beltline Inc and Art on the Atlanta Beltline's brand system, and designed a new sub-brand system for this project.
4. Designed and prototyped half of this project's visual assets. 5. Ran design feedback sessions and user testing with all types of stakeholders, and iterated on the design.
Process